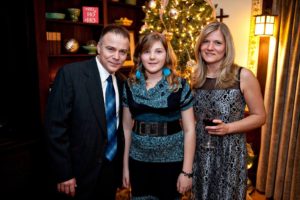 I'd like to introduce another WWII research expert, Mikel Shilling. His area of research is Combat Engineer Battalions.
When did your interest in WWII begin and what prompted it?
Pinpointing the specific start of my interest in WWII is difficult, I guess really that I have always had an interest in WWII.  I was adopted at 3 months of age by a WWII veteran so I did hear little snippets about the war my whole life, though nothing in great detail.  So I always had an interest in the war but it wasn't a passionate interest, at least not during my younger years.  As I got older my interest grew.  One day I was going through a large stack of old papers and I came across my dad's discharge, that opened up the door for me.  I started to do some searching online and someone had posted a photo that I have!  So I reached out to the website owner, who got it from someone else, who in turn had gotten it from yet another person.  We managed to connect the dots and I reached out to the person that the photo originated from and much to my surprised it turned out to be one of my dad's buddies from the war!  I was lucky enough to meet him shortly after making this connection.  When we finally met I was amazed that he had all sorts of information, documents, photos and of stories.  Him and I have chatted on the phone every Sunday for years now.
What is your role in preserving the history of our soldiers?
As my knowledge about my dad and his unit grew I decided to make a website to share his story with anyone who might be interested.  As my research on the 284th continued I started to connect with other veterans and families of the unit.  Every family had the same story, they had no idea what their father or grandfather had gone through during the war.  So my mission of learning about my father's time in the war took on a new aspect, gathering and sharing all of this information with all the other families of the battalion.  While on this journey I've met many others researching their own soldier's path and I've been blessed to be able to help them along their way.  So while I don't necessarily take on clients I am more than happy to help anyone with their journey.
Tell us about your website. What information does it contain? Why is it important for researchers?
Using all of my dad's photos and documents I started to put together a website about his unit.  As I started to connect with other veterans and families the amount of items on the website start to grow and we're now at the point where there are thousands of photos, tons of documents and even some video of the guys during the war.  I also "adopted" the 14th Armored Division and have been working to bring online websites about each of the units within the division.  This project has been going very well and it has been great to see all the families pitching in to help with stories, photos, documents, just about anything that you can imagine.
Tell us about the books you have written and published.
I did publish a book about my dad's unit, the 284th Engineer Combat Battalion.  It starts in basic training and follows their journey all the way through the end of the war.  The guys did prefer to talk about the people they met and the places they went as opposed to the horrors of it all but I did fill it with as many facts as I could.  My intent was to make it sort of a guide book so that any family members who wanted could actually go follow their journey.  It is in its 3rd edition now and has grown by hundreds of pages and photos since the 1st edition as new information is still coming in on the 284th.  Silent Heroes: The Story of the 284th Engineer Combat Battalion is available via Amazon and many other online retailers.
Is there anything else we should know?
Some of the newest projects that I've been working on is trying to get all of the units within the 14th Armored Division online with as many of their history books included on the websites.  I'm trying to make as much of their history readily available as possible. You can see more about Mikel here.
The best way to reach me is via email: shinglehouse01@yahoo.com
© 2016 World War II Research and Writing Center