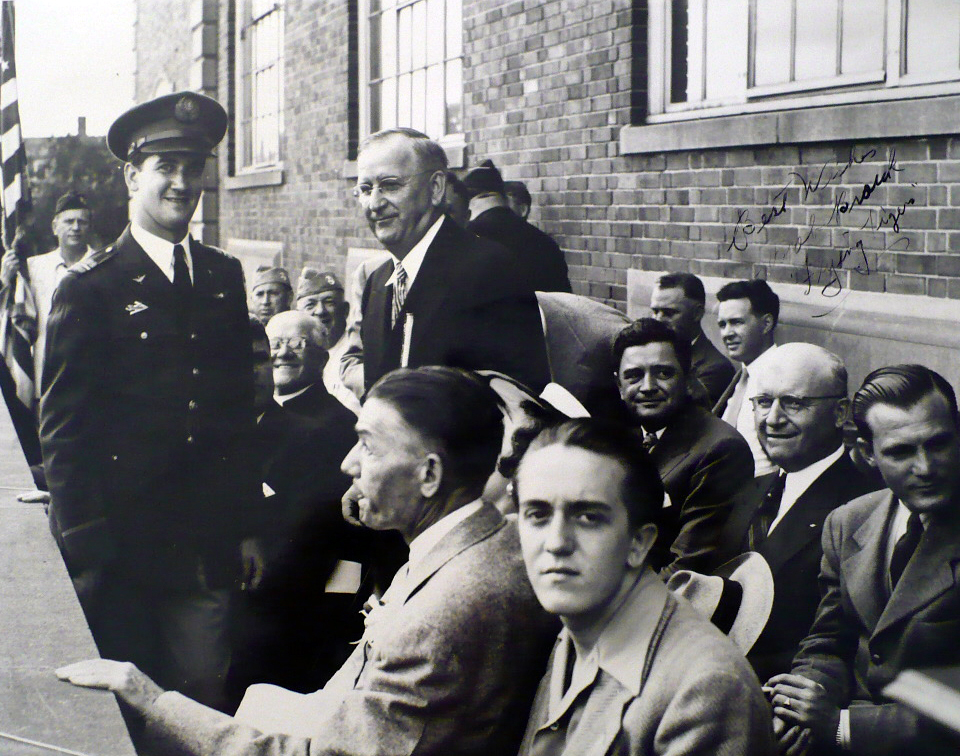 Last month I bit the bullet and signed up for LegacyBox (with their Mother's Day discount offer) so I could get my AVG Flying Tiger Robert Brouk films digitized. I have been sitting with a few films for a couple years and after hearing good things from other genealogists, I decided to give them a try. I was not disappointed.
I was hesitant to send in the original films so I sent in the VHS tapes and what came back was good. Well, one tape was so much older and degraded that the digitization wasn't wonderful but still ok. Note to self – don't put off getting the old stuff digitized!
Below is a 48 second clip of one of Robert's films taken in July or August 1942 for an event at Soldier Field. Every time I watch this clip I smile and my heart and eyes overflow with love and tears. Bob has shown up a lot since I wrote his story in 2010 but to see him alive on film was incredible. You can read his story in my book Stories of the Lost. You can also read the story of his widow, Virginia Scharer Brouk in my book, The Tiger's Widow.
I highly recommend Legacy box for digitization.
Are You Ready to Start Writing and Researching?
I would love to help you research and write the stories of your family members from World War I – Vietnam. If you are ready to start a research or writing project, email me at info@wwiirwc.com and let's set up a free phone consultation. I'm excited to help you bring your family's military history to life and preserve it for generations.
© 2022 WWII Research & Writing Center