The wait is finally over! The Ancestors Within Summit began yesterday and it's so exciting! This summit is free and contains:
101 Podcasts & videos of ancestral perspectives & connection
5 Themed days that match the book titles (Bonus day five on 11/11/22 of How to be a great ancestor of the future
hundreds of free opt-ins, meditations,
Instructional videos and daily master panels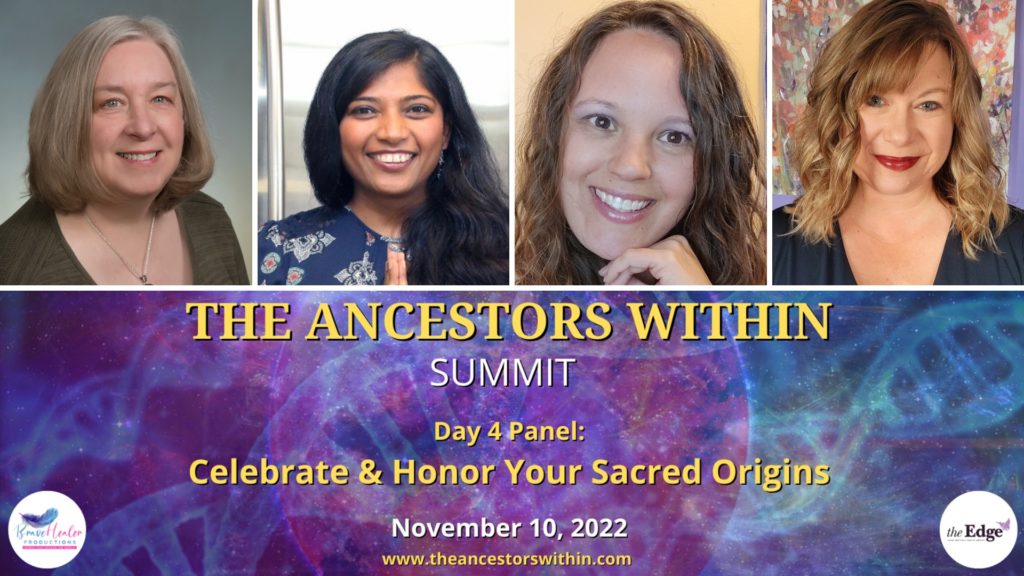 You will find my podcast under TAW Book 3 Interviews and I'll be on Day 4's panel discussion on honoring the sacred origins. I hope you'll register for this free summit and enjoy learning how to connect more deeply with your ancestors.
Register here: https://www.theancestorswithin.com
© 2022 WWII Research and Writing Center