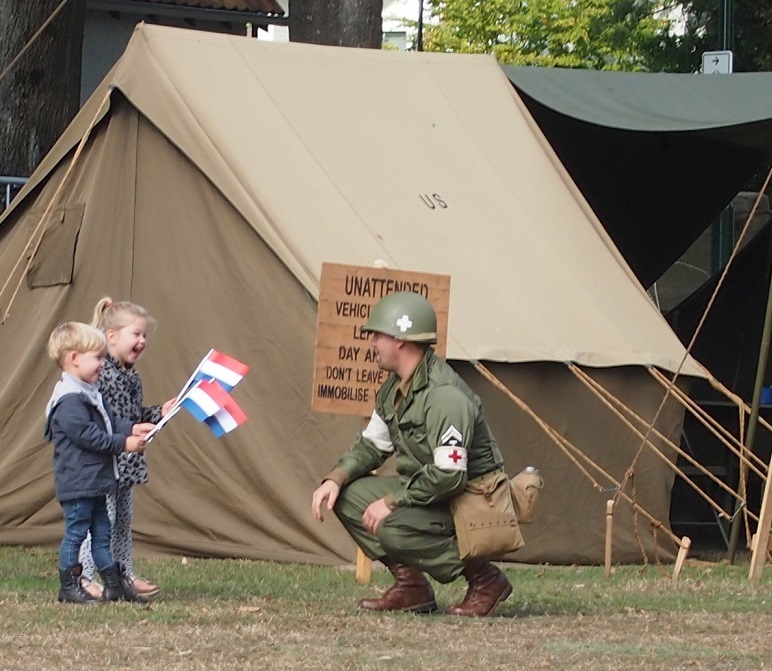 I spent the weekend in Son, Netherlands at the 101st Airborne commemorations and living history camp for the 74th Anniversary of Operation Market Garden. As with any living history event anywhere in Europe, there are people who love it and people who do not. The people who tend to not, judge every single thing that is incorrect about the people portraying those from the past. Rather than see the value in providing some education and commemoration, there is nasty judgment spread all around and people only see what is "wrong" rather than the 95% of what is good about the event.
No matter what time period we see people portraying the past through living history, we will never see anything that is 100% correct in every….single…..way.
So, is it possible to step back, stop judging for a moment, and see the value and beauty in living history?
Can we appreciate that the people participating have invested a lot of time and money into their hobby? That most of them have done research and can talk to the population about the event, the battle histories, the lives of specific soldiers?
Did you know many re-enactors (for any time period) have a past life connection to the people they portray and this is one way to heal themselves and others?
Are you aware these events are a place to connect and network? Have discussions about the past, our present, and moving forward in peace today?
Can we see the beauty in children learning about the past in a hands-on, non-threatening or violent way? Through the eyes of those children, can we remember, honor, and commemorate the past and the freedom we have today?
Do you see the value in living history in America or Europe? Have you had a good experience you would like to share? Please tell our readers in the comments.
© 2018 World War II Research and Writing Center