Welcome to my new World War II Research and Writing Center!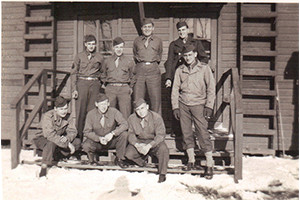 The initial launch of this website provides many free resources to help you navigate World War II soldier research and writing. On this site you will find:
Checklists and forms to organize your research.
Articles on research and writing
Writing Prompts.
Research Tips.
Links to World War II museums.
World War II Toolbox full of research links.
Assistance for those researching from Europe.
Examples of WWII military records.
A Research Collective which brings together researchers from around the world who specialize in areas of World War II.
Coming in 2016!
I have many surprises in store for this website in 2016. Here is a sneak peek!
Courses and webinars (for a fee.)
New writing prompts.
Workbooks.
Book launches.
YouTube videos.
New live lectures and appearances.
Please contact me if you have suggestions for museums, archives, and websites that should be added to the site to help all researchers.
And, please sign up for my newsletter so you don't miss anything!
Happy Researching and Writing!
© 2015 Jennifer Holik