A new website has been launched by a young military historian in the UK, Ben McGregor called Liveth for Evermore.
I'm excited to share Ben's new resource. I hope it encourages other young military historians to tell the stories that are important to them.
Liveth for Evermore
At Liveth for Evermore, we aim to remember, honour and pass on the stories of the British soldiers, and their associated formations, who have served from 1939 to the present day. We do this in several ways:
Providing short, but concise, histories of all the British Army formations formed since 1939, with a particular focus on Independent Brigades and Divisions.
Writing articles and booklets on specific topics on the Army.
Illustrating, through videos, the equipment used by the soldiers and documenting the former battlefields.
Our website is our main hub, where you can found all of the above through using the link below. The website is far from complete, with only the World War Two section being available, but we are going to be adding more and more information in the coming weeks, notably a new section called 'Veteran Accounts' where we will be interviewing British veterans who have served in various conflicts.
We also have a YouTube channel, 'Liveth for Evermore', where we upload our videos.
To learn more, visit the website Liveth for Evermore.
Contact and Connect:
Instagram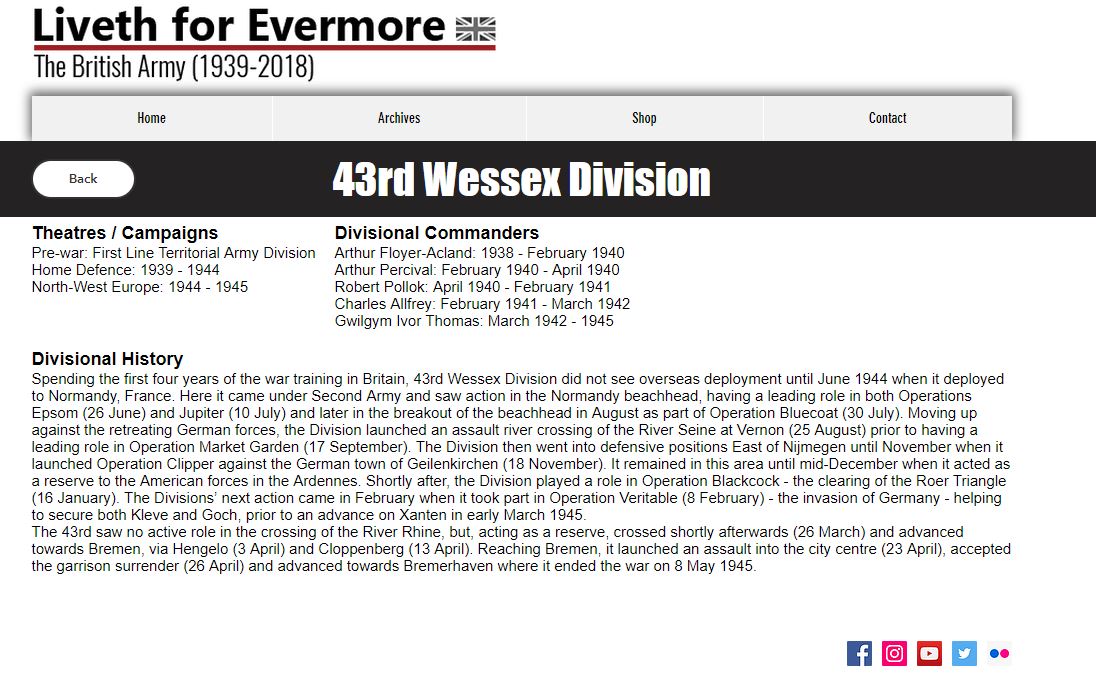 © 2018 World War II Research & Writing Center