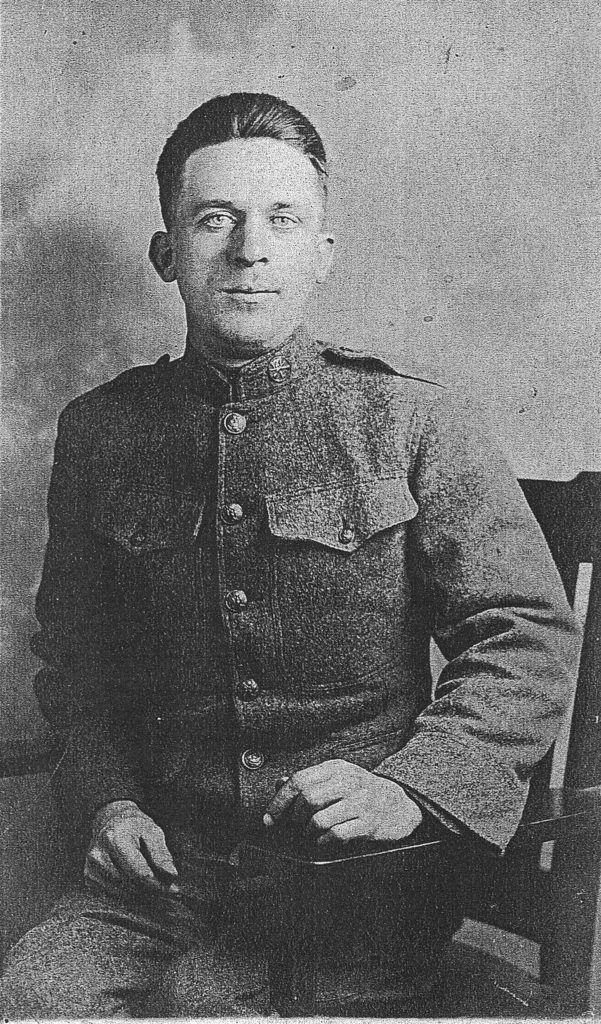 My grandma told me about my great grand uncle Michael Kokoska when she was in her early 90s. I was a 26 year old new family historian at the time. She said he fought and died in France during WWI and was buried at Bohemian National Cemetery in Chicago. At the time she told me about Michael and a few other relatives who served in WWI and WWII, everyone thought all the records burned and no one would find anything about their military family member. Little did I know just how much information I would discover to be able to write his story several years later.
Today in 2019, military research is so much easier than it was 20+ years ago. There are so many resources available if you know where and what to look for. The VA Master Index is one such resource.
What is the U.S. Veterans Administration Master Index?
The VA Master Index is a resource that is available in part online (1917-1940) and in part at the National Personnel Records Center (NPRC) in St. Louis. The VA Master Index is an index of veterans who served at any time during World War I, between wars, WWII, Korea, and Vietnam, and who made (or whose heirs made) pension or benefits claims of the Veterans Administration.
Want to know what the VA Index Card codes mean? Read our article "What Do VA Index Card Codes Mean?"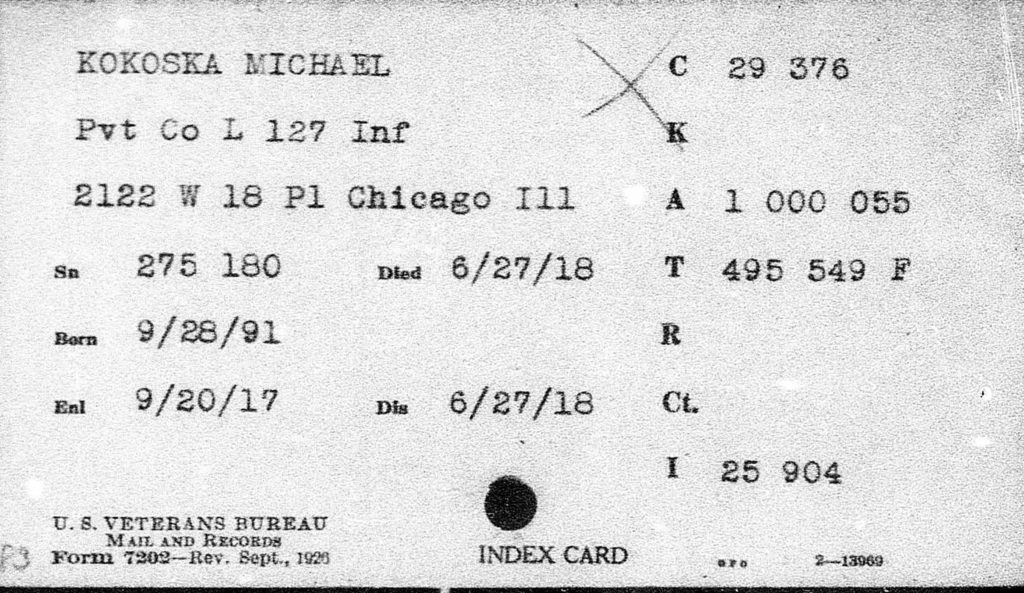 The Index card contains the soldiers name, sometimes a unit (but not always), their address, serial/service number, birth date, enlistment date, discharge date and/or death date, and codes for pension information.
Why is This Information Helpful?
Many people need help locating a service/serial number, which is required for military records research. For those researching Army or Air Corps/Army Air Forces/Air Force, where the OMPF (service file) was burned or partially damaged by the 1973 fire at the NPRC, having a unit at some point in time is required for research. There is no master index of every unit in which someone served. While the VA Index does not always have a unit listed, it is one source to locate that information.
Knowing the enlistment and discharge or death date of a service member is also important, especially in cases where two people have similar or same names. It's important to remember, just because two people have the same name on a military record you find online, does not make it your service member.
For years 1917 – 1940, you can find this index on FamilySearch for free. For post 1940, you need to request a search through the NPRC or work with a researcher to get a copy. Obtaining the VA Index is part of the research we do for clients.
Did you know Reclaim the Records partnered with FamilySearch to bring you this valuable index? Visit Reclaim the Records website to learn more about the work they are doing to make more records publicly accessible and free. Consider making a donation to this valuable cause.
Are you ready to take the next steps in researching your WWI, WWII, Korean War, or Vietnam War veteran? Start with the VA Index on FamilySearch when possible and check out our educational books to help you learn more.
Are you ready to learn the bigger picture of your family member's military service? We are taking new clients and can help you find the answers and tell a deeper story about your family member. Email us at info@wwiirwc.com to set up your free phone consultation today to discuss project options, fees, and time.
© 2019 World War II Research and Writing Center