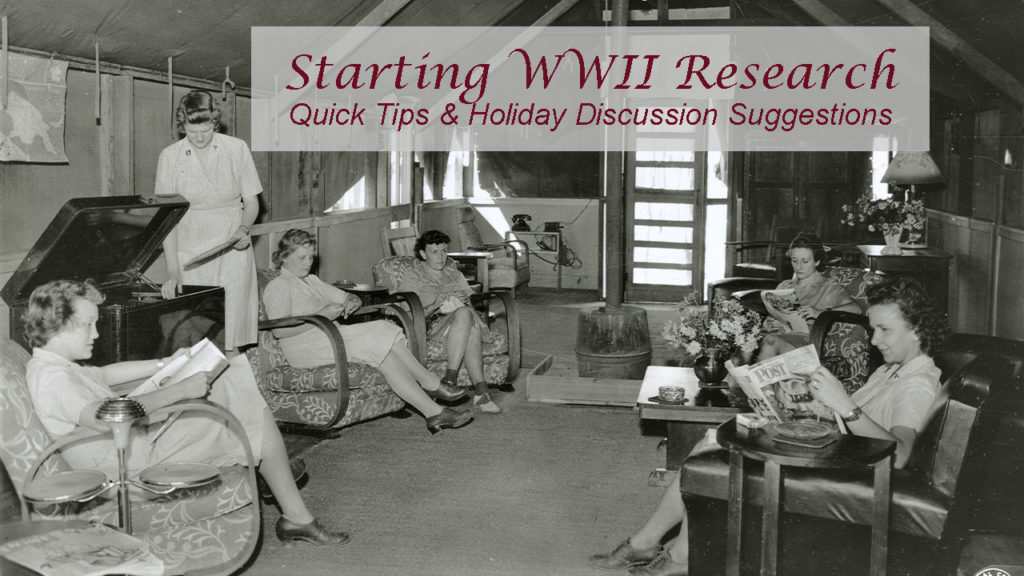 World War II research is surrounded by stories and myths which often give people the perception they cannot obtain any information about military service.
• Have you heard, 'All the records burned!'
• Have you read on a website that you must be the next-of-kin to receive information?
• Do you think sending in one form to request records gives you everything available?
• Do you know there are additional records at NPRC, that staff will not search for you, that are required for Army and Army Air Forces research?
• Do you think starting your search in unit records will provide all the answers?
In this introductory webinar, you will learn everything you need to know to locate and document as much information as possible before you start requesting military records. This is especially important if your service member was in the Army or the Army Air Forces. Using WWII as a foundation, we will bust myths, tell stories that explain what is available and how you can get started on your own at home.
BONUS! You also receive writing prompt questions to use as discussion topics at your family holiday gatherings!
Webinar Details
Saturday, 14 December 2019 at 11:00 a.m. CST.
Learn more about the webinar and register for Starting WWII Research. Registration is required and additional details about the webinar will be sent to you through email after you register.
A replay will be available.
Follow Jennifer and All Her Military & Family History Topics
Are you following Jennifer and all her work on all her social media sites? Click the link to learn more and find different content.