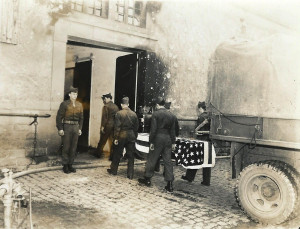 Have you taken time to record the stories of your World War II ancestors and families? One way to get started is to use the Military Memories Writing Prompts to jump start your research and writing. Through these prompts, we explore life on the U.S. home front, women in service, and the lives of all veterans.
Prompt 10: The Home Front
What was the sendoff to war like for your ancestor? Was there a big family party or a town parade? Next, discuss the homecoming if he or she survived the war. Finally, if your soldier did not survive the war, what was their homecoming like if their remains were returned?
Please share your prompts and responses on your blog and tag them with #militarymemories.
Additional Resources
Are you looking for more writing prompts to help you tell the stories of war from a U.S. or European perspective? See my Stories from the World War II Battlefield Volume 3: Writing the Stories of War, for over 500 writing prompts for U.S. and European writing.
Explore our online research and writing courses at WWII Education.
Do you need help learning how to do World War II research or need to hire a researcher to help you? Please feel free to contact us for more details.
© 2018 World War II Research and Writing Center