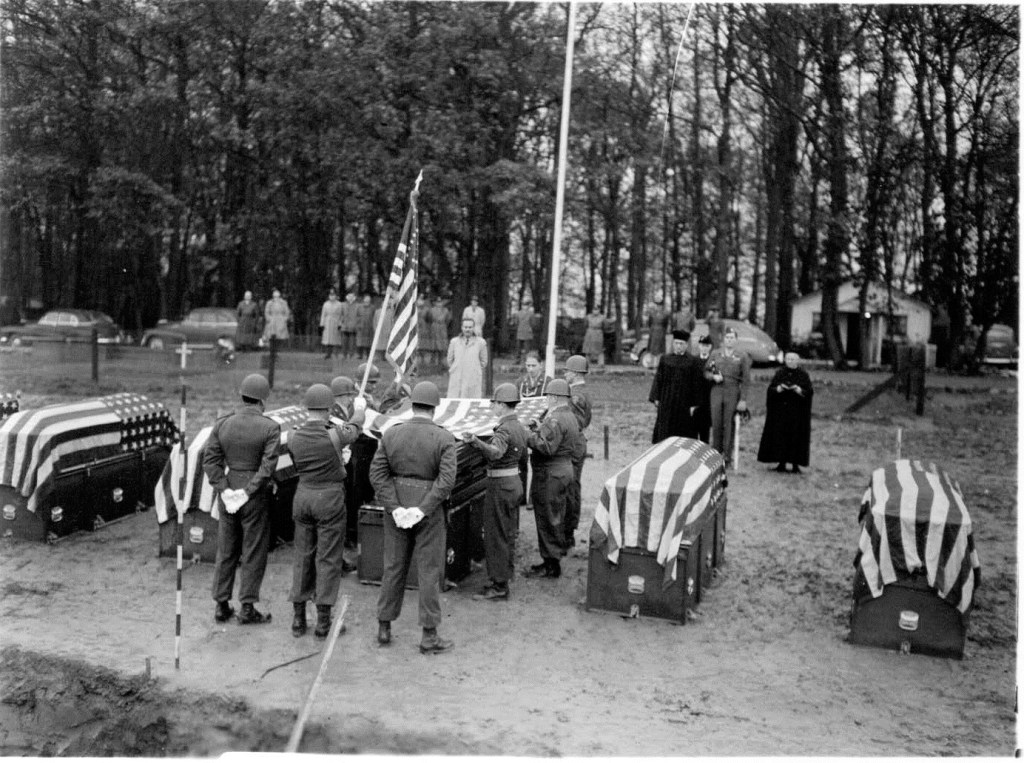 They never talked about it.
They just shut down. You couldn't mention his name. My grandmother wouldn't allow anyone to talk about him. She was sad and angry as long as I knew her.
I overheard whispering after a family dinner about my father who died in the war.
It felt like there was a gap in our family and I did not understand what or WHO that was until I was an adult.
I never understood why my father was so angry and withdrawn after my brother died in the war.
These are just a few of the things I have heard from military or genealogy research clients or writing clients the last 11 years. The societal programming around military death and family lore is to accept and say, 'They never talked about it.' and just move on. Never go deeper into what was left unsaid. Never ask questions about the family's pain. Never try to find out what really happened.
Every Gold Star Family from any war carries the pain. While I may provide examples from World War II, what I saw applies to any war and every family. So how do we investigate and attempt to put the pieces together for what really happened that caused our family members to shut down? We start with the military records. Specifically the Individual Deceased Personnel File (IDPF) which is the death file from WWII to present or the WWI Burial File. There are many other records to explore, but this is the primary start point.
After reading hundreds of IDPFs, one thing is very clear to me in 99% of cases. The families were given the bare bones standard military issue form letters when their service member died overseas. It doesn't matter which branch they served in, the documents are the same or similar.
Most families questions about what happened to their service member, how they died, what happened to their remains, where are the personal effects, etc. were barely acknowledged. A standard form letter was sent instead. With the number of casualties, whether wounded or dead, there was not enough time or staff to properly answer every inquiry.
It is also important to remember that communication was very slow at that time. World War II was not the age of instant texts, emails, and Tweets. Information had to be sent up the line via messenger, telegram, radio, plane, ship, rail, and processed before going to the family.
Due to the lack of information and the time it took for a family member to be notified of a death, often between a few weeks and months, a lot of questions went unanswered as grief set in. Additionally, in some files I've read, a woman's or mother's intuition was basically disregarded when she wrote letters asking about her husband or son's fate. You can learn more about this in an article I wrote about Navy Airman George Howe Jr. Then you can also view his IDPF and read more letters from his mother asking for the military's help to locate her son, which she felt was still alive. He was never recovered.
In only a few IDPFs I have seen or other military records, did families actually get answers to what happened. Answers that either created more grief and pain or provided some healing and relief.
Two examples, first include a soldier buried in Normandy who I will write an article about soon. This soldier's sister spoke her truth and demanded answers on behalf of her parents, for her brother's death. Her energy is really quite amazing. Watch for this article.
Another example, which I am also writing articles on, is a Jewish 79th Division soldier who died in France. His IDPF is actually 361 pages long. His father had money, social standing & connections, and education. These factors contributed to him being able to receive answers. When you have friends in influential places…….
I have also linked two articles below that share a little of what a family went through as they processed their grief after the deaths of their sons. These articles and IDPFs ask questions you don't often seen in other files. However, the details provide some information as to the family's pain. Pain I wonder if was every fully processed.
Perhaps a great example is from Phil Rosenkrantz in his book, Letters from Uncle Dave, that dives deep into the research of Phil's uncle who was KIA in the Netherlands in 1944 and unidentified for more about 70 years. Phil took a deep dive, per my suggestion, into his family's war trauma and how doing the research helped him and several other family members heal and better understand what everyone experienced.
My Invitation to You
I invite you to sit with your research and family lore to dive deeply into the emotions your family has shared over the years. To look beyond the They never talked about it idea and start talking about it. Gather around the dinner table and open up the conversation. It may take you down a path you didn't expect.
When the military archives open up again, obtain copies of the records for your military family members that will help you tell their stories and start to heal the ancestral lineage. When we remember our fallen, they are also healed. Most even have lessons and messages to pass on to family members willing to listen.
Related Articles & Resources on Family Choice & Grief
Should I Repatriate the Remains of My Son?
A Family's Grief & the Cost of Repatriation
If you are interested in learning more about the IDPF, I have a book and online course and webinar on my WWII Education website. The IDPF course contains more than 25 downloadable documents to help you better understand these incredibly rich files.
Are you ready to begin untangling and looking at your family's war trauma? Or any other family trauma that has affected your life? If you would like assistance in this, contact me at info@wwiirwc.com to ask how I can help you. I use facilitation packages of 1, 3 or 5 hours to work with clients as we explore their genealogy and military histories, to find the patterns, and do energy healing together.
Are you ready to heal your past to live a fuller, more vibrant life with more possibilities?
© 2021 WWII Research & Writing Center